Land deal value in Dubai hits Dh6.2 bn in a week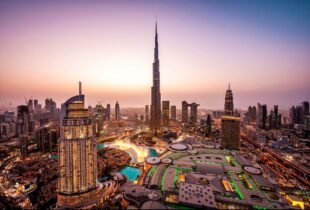 Land deal value in Dubai hits Dh6.2 bn in a week
August 28, 2021
Gulf Property Exclusive
Summary of weekly real estate transactions for the week ending 26 August 2021.
Dubai
The total value of 1,849 land and properties transaction reached Dh6.2 billion in a week ending August 26, 2021, said a latest Dubai Land Department release.
Of these, 215 land plots were sold for Dh1.2 billion, while 1,130 apartments and villas were sold for Dh2.45 billion.
The top three transactions include a piece of land in Hadaeq Sheikh Mohammed Bin Rashid sold for Dh103 million, followed by another piece of land that was sold for Dh33.15 million in Al Thanayah Fourth, and another piece of land sold for Dh103 million in Hadaeq Sheikh Mohammed Bin Rashid.
Jabal Ali First recorded the most transactions for this week with 94 sales transactions worth Dh314.63 million, followed by Hadaeq Sheikh Mohammed Bin Rashid with 35 sales transactions worth Dh 487.09 million, and Palm Jumeirah with 11 sales transactions worth Dh47 million in third place.
The top three transfers for apartments and villas were an apartment was sold for Dh486 million in Marsa Dubai, an apartment was second in the list sold for Dh223 million in Burj Khalifa, and thirdly it was an apartment sold for Dh172 million in Business Bay.
The sum of the mortgaged properties for the week was Dh1.87 billion, with the highest being a land in Al Kheeran, mortgaged for Dh400 million.
As many as 99 properties were granted between first-degree relatives worth Dh758 million.