Damac Properties reports Dh36.8 million losses in 2019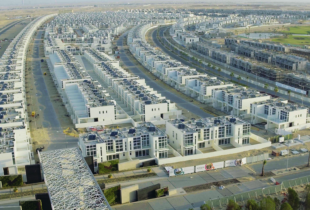 Damac Properties reports Dh36.8 million losses in 2019
February 11, 2020
Dubai, UAE
Damac Properties, the largest private real estate developer in Dubai recorded a Dh36.87 (US$10 million) net loss in 2019, compared to Dh1.15 billion (US$313 million) net profit recorded in 2018. The losses incurred despite the delivery of around 4,700 units, it said.
Total revenue for the year 2019 stood at Dh4.4 billion. Shareholders' equity stood at Dh4.1 billion while total assets stood at Dh23.8 billion as at 31 December 2019.
In 2019, the developer reported booked sales of Dh3.1 billion.
Damac Properties said, it focused throughout 2019 on deliveries and execution of projects in the construction pipeline. The year marked the first deliveries in the master development Akoya alongside other projects in Dubai.
Hussain Sajwani, Chairman, Damac Properties, said, "In Dubai, our primary market, we maintained our focus on completing and handing over units in our development pipeline. We have selectively launched fewer projects in softer market conditions to avoid adding new commitments and focus on selling completed and near completion inventory.
"Cash and liquidity management remains of paramount importance for Damac given the cyclical nature of the industry we operate in, Damac has historically paid for its land and debts commitments on or ahead of schedule. Damac continues to maintain a healthy financial and liquidity position and has reduced gross debt by Dh1.6 billion in last 18 months.
"Thanks to the reform-oriented leadership of this country, the market is poised for a long-term upswing. From announcing long-term visas to boost demand, to the establishment of the Higher Committee for Real Estate to create a balance between supply and demand, government initiatives remain the key driver for the sector's growth.
"We look forward to 2020 as Dubai gears up to host the world for Expo 2020. The short- and long-term impact of this global event will undoubtedly boost all sections of the economy, which will have a positive impact on the real estate sector."
ENDS