Dubai records Dh50 billion investment in real estate in 9 months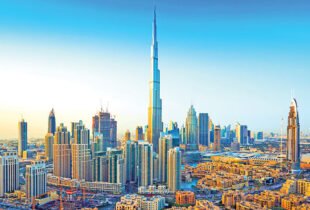 Dubai records Dh50 billion investment in real estate in 9 months
October 28, 2020
Dubai, UAE: Real estate brokers made Dh706 million in sales commission from Dh50 billion investment in real estate in the first nine months of 2020, according to a report by Dubai Land Department.
Dubai Land Department reported 10,728 new investors entering the market, representing 70 percent of the total number of investors throughout the first nine months of 2020.
It also noted recorded 369,055 rental (Ejari) contracts from January to the end of September 2020, of which 52 percent were renewal and 48 percent were new ones. Every rental agreements, be it a residential, commercial, retail outlet or a restaurant – all needs to register the rental contracts with Dubai Land Department, which collects 5 percent as rental fee on the rental value.
In villa sales, the top five communities were Al Hebiah Fourth, Wadi Al Safa 5, Al Yelayiss 2, Madinat Al Matar, and Wadi Al Safa 7, while Burj Khalifa, Nadd Hessa, Al Hebiah First, Al Barsha South Fourth, and Hadaeq Sheikh Mohammed Bin Rashid surpassed other areas in terms of apartment sales.
Ends