Dubai Land Department releases prisoners in rental cases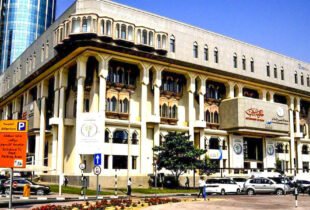 Dubai Land Department releases prisoners in rental cases
August 24, 2019
Dubai Land Department (DLD) said it will release 22 prisoners in rental cases, as part of a compassionate scheme and in line of the Year of Tolerance – celebrated across the year in 2019.
However, the release of the rent offenders comes as after a young UAE businessman donated a substantial amount that covered a large proportion of claims that were issued by the Rental Disputes Centre (RDC), against the prisoners.
The initiative would ensure the release of 22 prisoners of multiple nationalities who are serving sentences in rental cases in Dubai and cover their lawsuits.
"Thus, prisoners convicted in rental cases in Dubai will be released, and the rights of the landlords will be preserved," Dubai Land Department said in a statement.
Dubai Land Department (DLD), through its judicial arm the Rental Disputes Centre (RDC), announced the launch of a new initiative under the slogan 'Eid in your home,' in line with 'Year of Tolerance,' to help release all convicted prisoners in rental cases in Dubai in conjunction with the Eid al-Adha holiday.
The initiative was announced after a meeting that included Sultan Butti Bin Mejren, Director General of the DLD; Major General Khalil Ibrahim Al Mansouri, Assistant Commander-in-chief for Criminal Investigation; and Judge Abdul Qader Musa, Chairman of RDC.
Bin Mejren said: "This generous initiative is considered the first of its kind in Dubai and is increasingly important for its total compatibility with the pillars of the Year of Tolerance, declared by His Highness Sheikh Khalifa bin Zayed Al Nahyan, President of the UAE, with the aim to highlight the UAE as a global capital for tolerance.
"We have worked with many public and private sectors to launch similar initiatives and projects to underscore the values of tolerance that are an extension of the approach established by the Founding Father Sheikh Zayed bin Sultan Al Nahyan. In addition, this initiative supports our ongoing social responsibility efforts and comes in line with the directives of our wise leadership to deepen the values of tolerance, dialogue, acceptance of others, and openness to different cultures."
To complete this initiative and commence the executive procedures, the RDC formed judicial committees and met with the prisoners who are covered by the initiative to adjust their situation and ensure that they spend Eid Al Adha with their families in their homes.